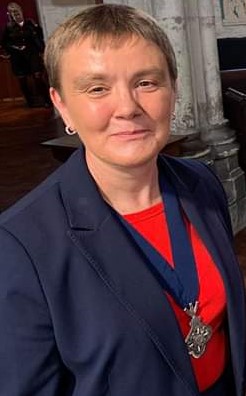 The League has had a proud history since its foundation in 1931. There have been many changes over the years in nurse education, advances in healthcare and of course the creation of the NHS. However, what has remained constant are the aims of the League:
To form a link between the past and present Registered Nurses, Midwives and Health Visitors of The Royal London Hospital (formerly The London Hospital), Mile End Hospital and The Queen Elizabeth Hospital for Children.
To help serve the professional, personal and social needs of the individual members.
To stimulate the professional interest and responsibility of members to the hospital and their profession.
We appeal to a wide age range in our membership which stands at around 1300. Some of our current members trained in the 1940s before the NHS was founded, whilst others have just started out on their nursing careers. The older members may bring experience and skills, but the younger members bring knowledge of the latest techniques from which we can all learn. Our membership is spread worldwide from Australia to Africa to North America.
We have a thriving membership who meet a twice a year and enjoy lively Twitter/ Facebook correspondence in between times. Our two League days in the Spring and Autumn are always popular, when we have speakers on a variety of clinical topics. Recently this has included a talk about strategies for treating tuberculosis , and a consideration of new innovations in diabetes, both given by practitioners currently working within the catchment of The Royal London Hospital. This always generates a great deal of discussion amongst members. We do provide certificates for those who need to undertake revalidation.
The Clare Mann Bursary Fund is managed by the League. This is available for League members to support their personal development aspirations in a broad range of educational environments. Recent grants have included: support for travel to Africa to assist in  the establishment of an Intensive Therapy Unit, funding to undertake an auditory micro-suction service to benefit patients at The Royal London Hospital, a creative writing course, and funding support for a League member undertaking a PhD.
The Benevolent Fund supports members who are in need when personal circumstances conspire against us, such as through illness or bereavement. This is an important part of our work. Details of how to apply can be found elsewhere on the website, but I would like to emphasise that any enquiry is treated with the strictest confidence.
I hope you feel inspired to be more active in the League, to take advantage of what it offers and also to have your say about how you would like it to be developed further in the future.. In addition I hope you will encourage your friends and former colleagues to join, so they may still feel part of the RLH Nursing community whenever and wherever they worked.
Cath Comley
President, The Royal London Hospital League of Nurses