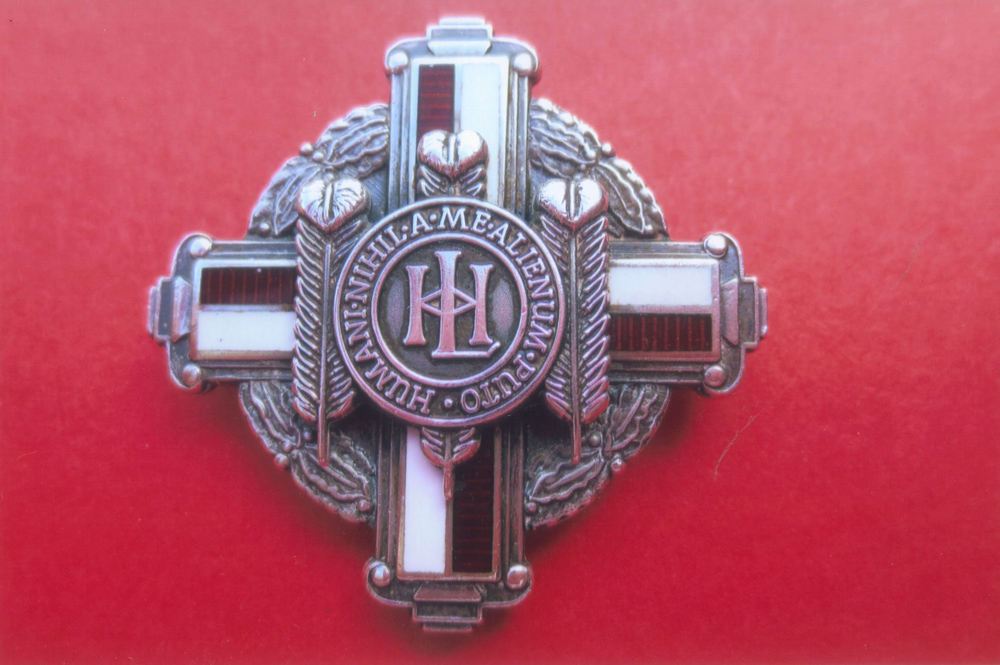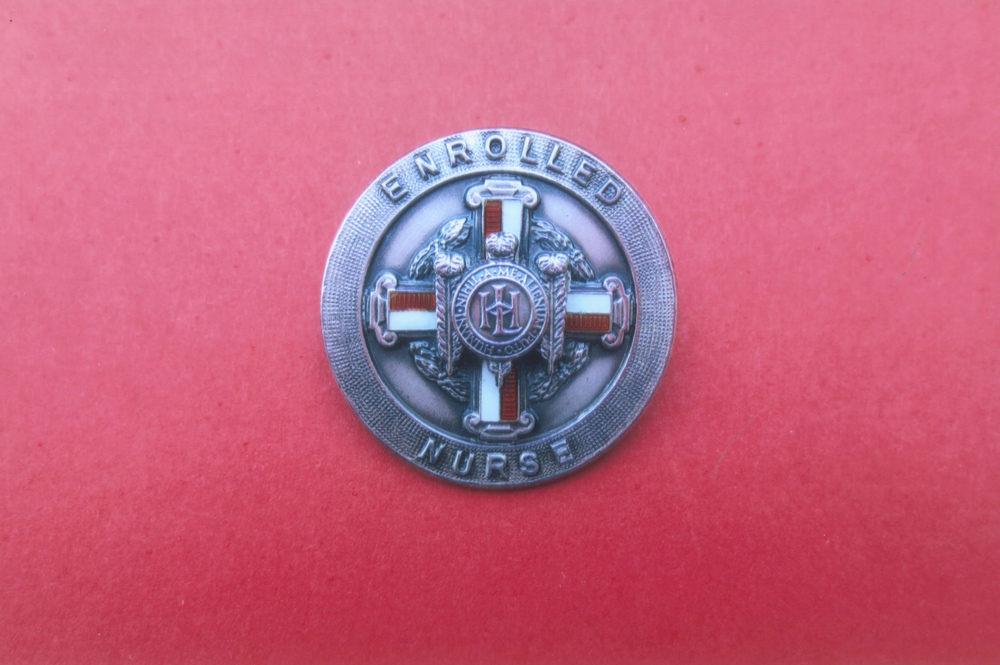 London Hospital badges are occasionally donated to the League, who make them available to purchase for members only.
Badges are available to sell only to current league members who were trained at the Royal London Hospital who were in Set 520 or earlier.  Sets 520 completed their training in the summer of 1993.
Currently there are just Enrolled Nurse badges available. We have a waiting list of those people wanting to purchase a Registered General Nurse badge but please note that this is currently paused as very few badges are being returned. All League members who have requested a badge will be notified if and when one becomes available.
Please note: orders are currently via email as you will see when you click on the box.
New information: Due to recent changes in the postal service, orders for badges to be sent anywhere overseas will likely be subject to 20% VAT, a smaller local charge and possibly a handling fee.
Alternatively, if appropriate, badges could be sent to a family member in the UK.
More info & Buy